I am a huge Sims fan. Have been for a really long time now. So I decided to make a new blog just for Sims!
Right now my Sims, Rose Hathaway and Dimitri Belikov are living in Sunset Valley getting ready to go to University! I'll be posting some pictures of their lives.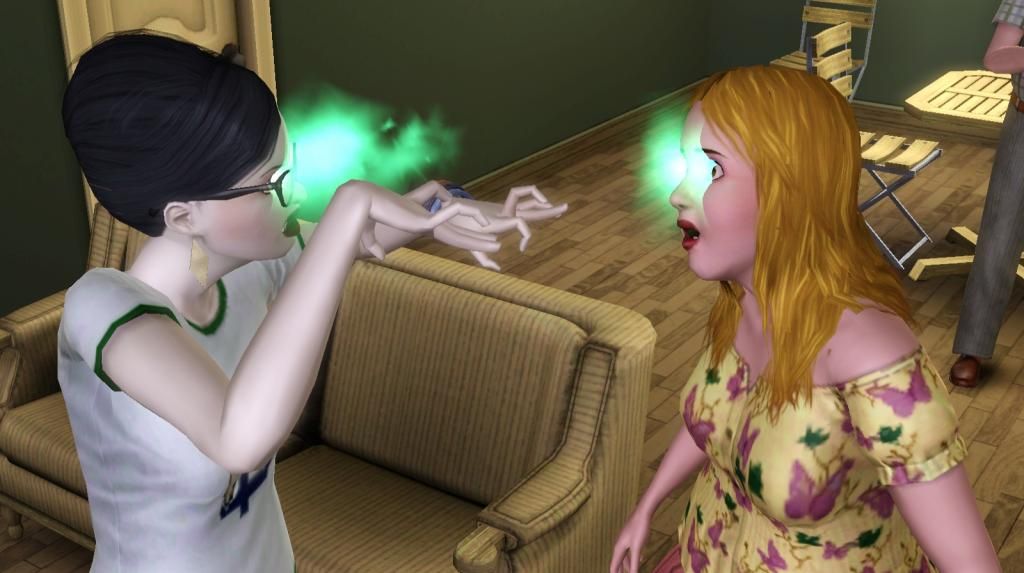 Rose using her vampire hypnotism on a neighbor.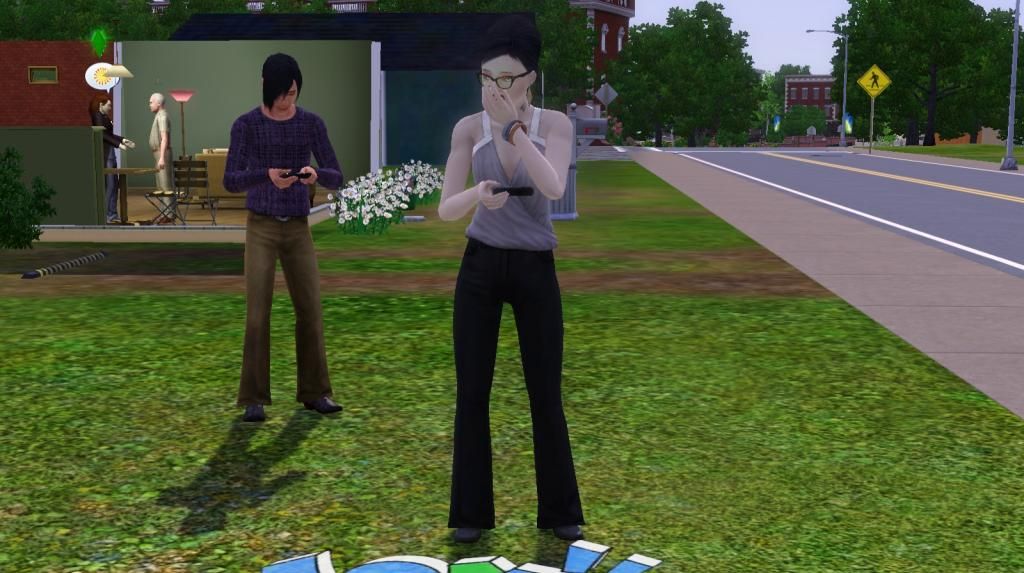 Rose using her new smart phone to watch a funny video.
I'm not sure what happened here, but he was normal looking one minute,
and then he was all funky colours the next minute.... weird eh??
Sexy Dimitri having some plasma juice.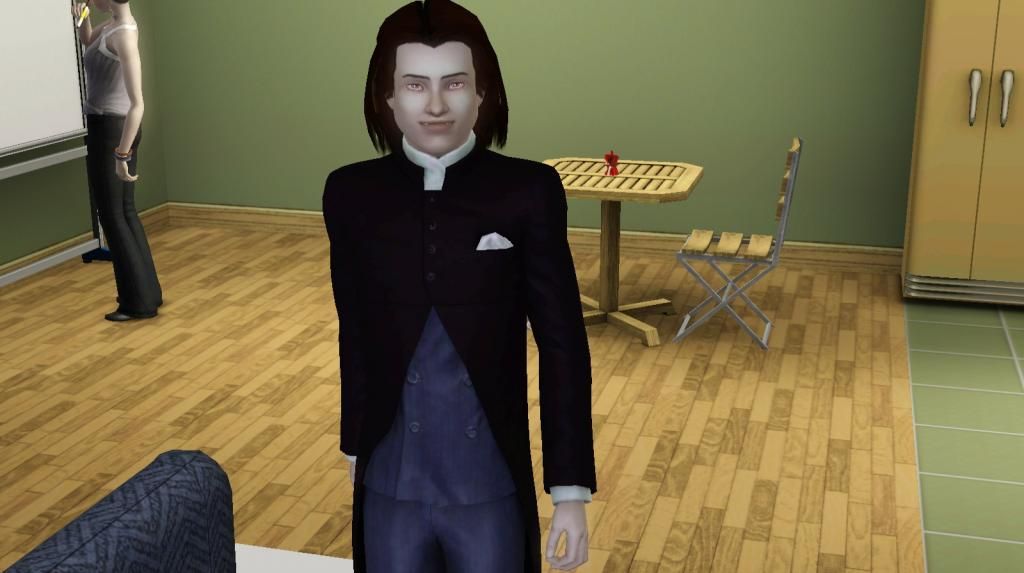 Come on, how can you not love him?!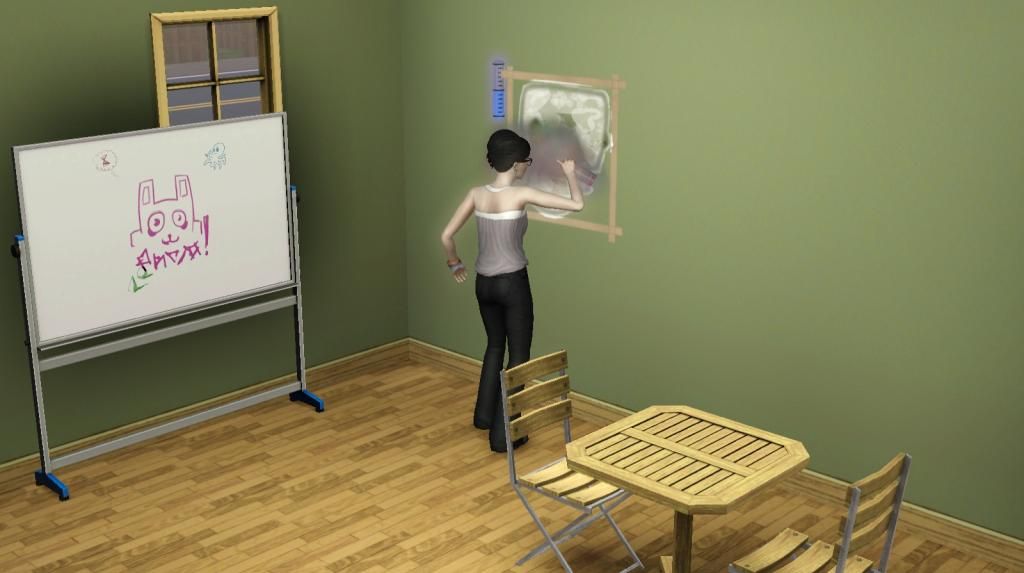 Rose tagging a wall in their house.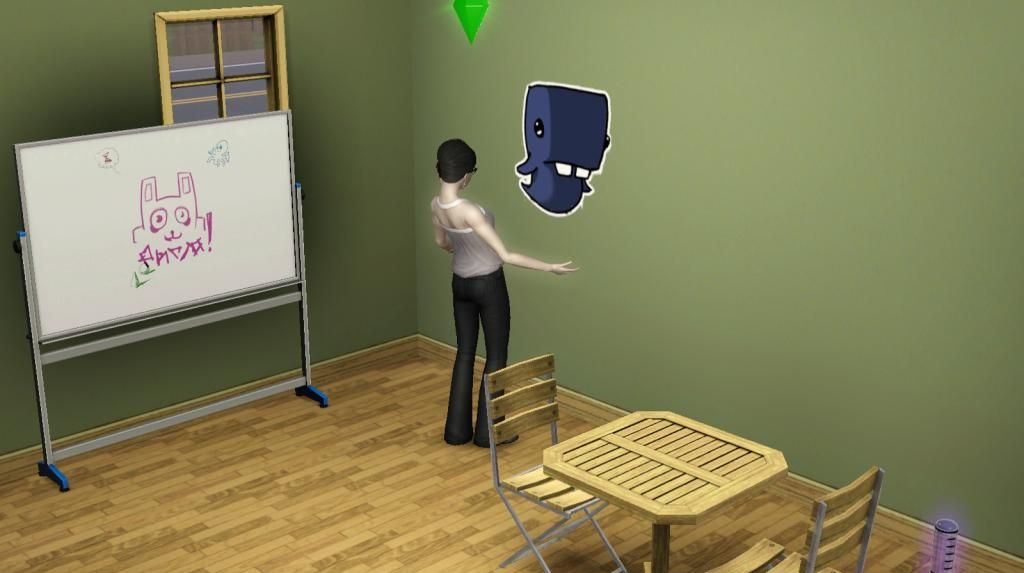 Yay its a whale!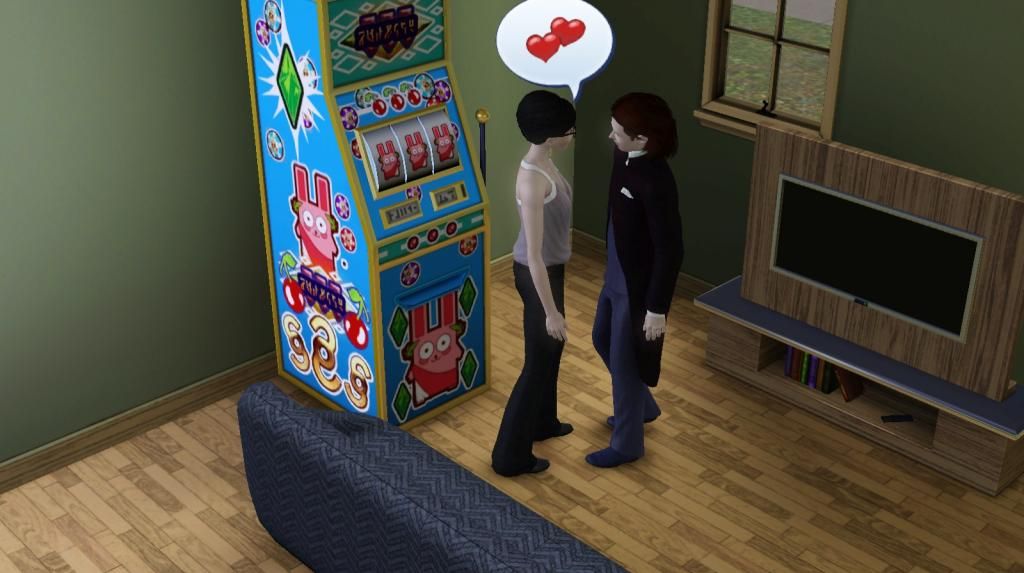 They sort of like each other, but sort of don't?
They have a strange relationship.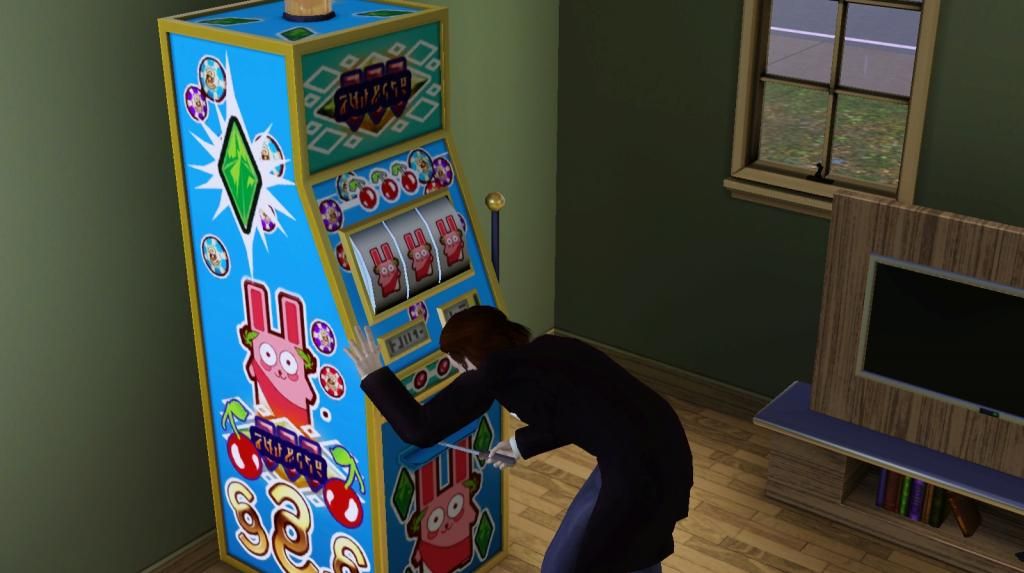 Here is Dimitri trying to hack their slot machine.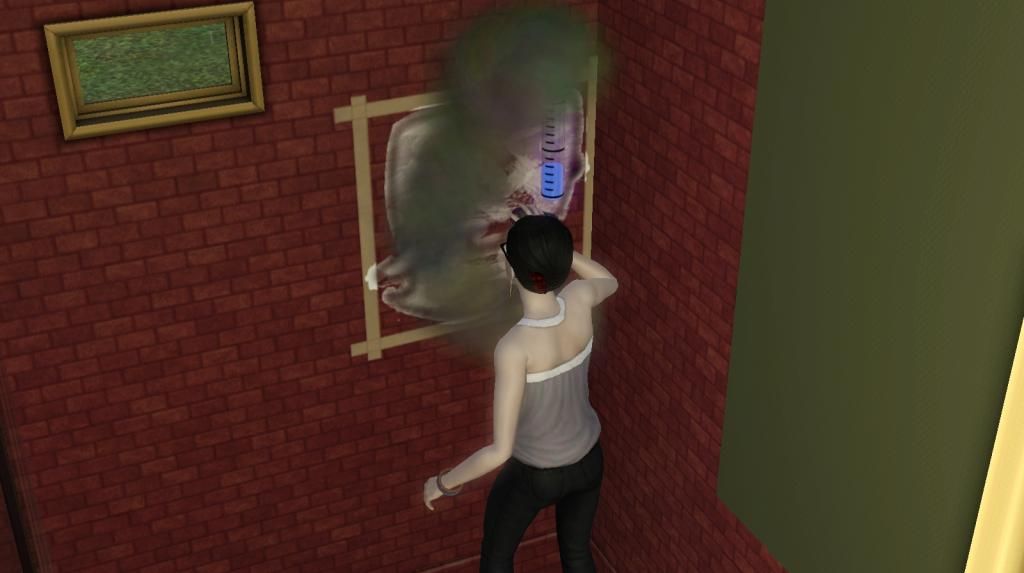 More of Rose tagging walls.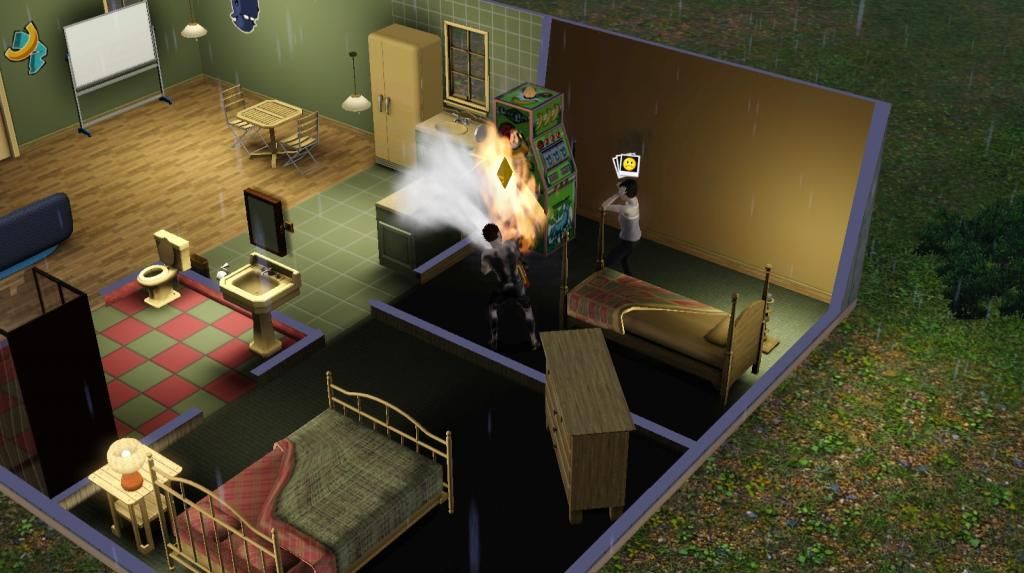 Dimitri tried to hack their second slot machine and it caught on fire!